Yes it is Wednesday but oh well. I couldn't miss out on the fun over at
4th grade Frolics
, so I had to think of something to make. No fun school stuff this week but since we are all back in school now and so exhausted by the end of the day, how about a super easy dinner idea?
Easy Chicken Tacos
All you need is:
1. A crockpot (I'm in love with mine.)
2. 2-6 chicken breasts (I realize that is a weird range but use what you need)
3. A jar of Salsa (I did 2 chicken breasts and a 16 oz jar of salsa which was perfect)
4. A taco seasoning packet
Mix all ingredients and cook on low for 5-6 hours. Shred chicken and serve on warm tortillas with all of your favorite toppings.
So yummy! It was 2 year old approved and picky husband approved.
Here are some pics of this super easy meal...
Clearly I have no idea how to plate food and photograph it. Love the piece of cheese hanging off the plate. It sure was tasty though.
Now for the September Currently from
Farley
. Now that school has started and I am getting adjusted, I am so excited for Fall!
A little more detail:
My boys...love them. Isn't my son a mini-me of my husband? Right after I gave birth to him everyone came in and all they could say is, he looks just like you Mark. What??? Did I not just labor for 26 hours and go through the worst pain ever to give him life? All Mark did is squeeze my hand a little. Give me something people!
I have the best class ever! Seriously, in 10 years, this is my best class. They are so cute and sweet and I have no serious behaviors. Crossing my fingers and saying tons of prayers that it stays this way.
In the last 3 years, I have had 2 pedicures. Enough said!
How have I had 2, 3 day weekends in a row? Issac and Labor day. How will I work a normal 5 day week next week? I have no idea!
All teachers know why we need more time. I got my first intern yesterday and I was so upset and embarrassed by how unprepared and disorganized I was but at the end of the day I told her, this is the real life of a teacher. When you don't get your planning time and you are missing a day of school, things are a little chaotic.
My family is amazing! If you have never tried Soft Lips, you must. It is silky smooth and comes in delightful flavors. And Big Brother...how do I love thee?? I got hooked last season after reading someone's blog about it. This season is even better. I even got my husband hooked!
Go check out what everyone else has been up to.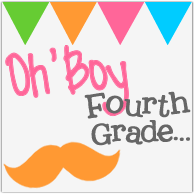 That's it...have a great rest of the week!
Tamara